Open touristic attractions in Brussels during Covid-19 pandemic
Coronavirus covid-19 pandemic social distancing and lockdown measures important for tourists to Brussels.
List of open museums, attractions and activities in Brussels
Basic requirements
Wearing a mask is mandatory only in public transport and medical facilities.
You should disinfect your hands when entering a shop or restaurant.
Travelling to Belgium during coronavirus pandemic
Residents of EU or the Schengen area aged 12+ can show a vaccination, test or recovery certificate at the border or airport and freely travel immediatelly. Such document must be in in Dutch, French, German, or English language.
Residents of EU or the Schengen area aged 12+ who do not have a vaccination, test or recovery certificate can get tested at airport and go to private quarantine until you get negative result. Quarantine will be checked by police.
Before arriving you must fill this passenger locator form.
You can read more on this Belgium Covid FAQ webpage.
When leaving, it is a matter of your home country and their conditions to entry.
Covid Safe Ticket
Covid Safe Ticket is an European Union smartphone certificate that documents your status as vaccinated, tested or recovered after Covid-19.
The Belgium Covid-19 baromoter is now set to Yellow and so you do not need to present The Covid Safe Ticket when entering institutions.
But The Covid Safe Ticket is needed when traveling to belgium and entering the country.
You can read more on this Covid Safe Ticket webpage.
When situation was worse in Belgium the Covid Safe Ticket was needed to enter most public places.
Open Brussels touristic activities and places
Almost all Brussels touristic activities and places are open and allowed during this stage of Covid-19 pandemic.
There are no restriction for night outdoors presence.
All following places and activities are open and allowed:
Museums
Attractions
Restaurants, bars, cafes, small food shops - mask not needed when sitting at a table or bar
Guided tours are working but divide people to smaller groups of 8 persons
Shops, night shops, markets, flea-markets
Cinemas, theaters, concert halls
Casinos, party halls
Discoteques, night clubs
Sport centers, fitness centers
Spas, wellness centers
Parks, playgrounds, outdoor fitness places
Churches, places of worship, public buildings
Animal parks, amusement parks
Public events are allowed
Tickets online
The ticketing service on our website is managed by the company "Tiqets" who designed a well working system for us. The best thing is that with this service you will go immediately inside and avoid the waiting line because the reservation is already taken care of. You can make your reservation on the Brussels tourist ticketing website.
Open for tourists in Brussels during Covid
List of open museums, attractions and activities that are popular with tourists and are open during Covid pandemic.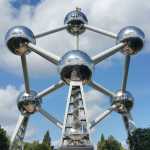 A gigantic structure shining in the sun which yields a spectacular view of the city as well as art and science exhibitions and a restaurant in its 9 spheres.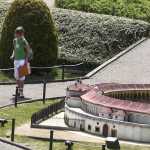 A theme park with miniatures of the most famous monuments, sites and scenery of Europe. It is located next to the Atomium in Brupark in Heysel area. It is a great chance for families to have a nice day out with children.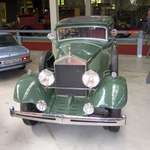 A collection of old cars dating back to the late 1890s when the first cars rolled onto the roads. Based at the Parc du Cinquantenaire, this warehouse holds over 400 vehicles and stocks mostly European or U.S. original models. It's a great walk back into history for both car enthusiasts and families.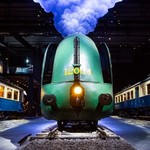 Seeing historic trains live is definitely worth it. And Brussels Train World has the oldest locomotive on the continent. But also many other beautiful pieces housed in a historic train station. Really, go check it out.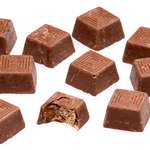 Tourists flock to Belgium to sample some of the most delectable treats known to humans - chocolates filled with creams, nut pastes and liqueurs - also known as pralines. This small museum offers a demonstration of how pralines are made and some information about the origins of the cocoa bean.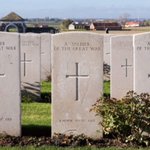 See the beautiful Belgian countryside and the thought-inducing experience of First World War battle sites. Supported by knowledgeable guide and with lunch included.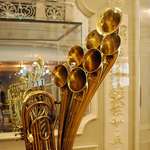 The ticket includes headphones that will allow you to listen to instruments from around the world. Includes a café with patio.