Brussels Airports
Brussels has two international airports servicing premium and budget airlines alike. One is at the edge of Brussels city and the other one 55km (36 miles) southward. Below you can find info on transport, hotels, parking and more for both of them.
Brussels Zaventem Airport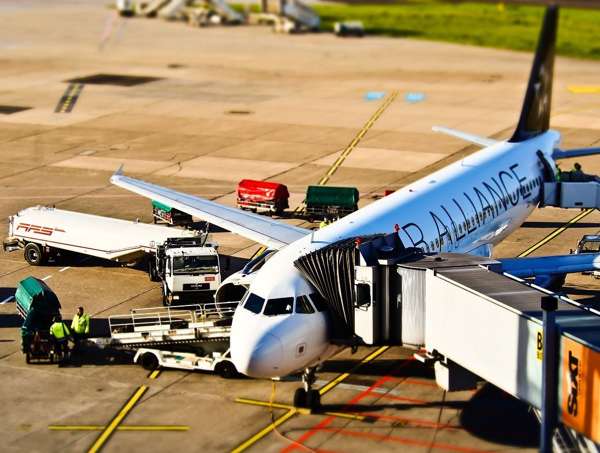 Airport code: BRU
Also known as: Brussels National Airport, Brussels International Airport, Zaventem Airport
The main airport in Brussels. Located in the area of Zaventem, about 20 minutes by train from the city centre (Brussels Central Station). Most travellers coming from long-haul international flights from outside of Europe will land at this Brussels airport.
Brussels Airport is easily reachable by train, bus, taxi and car. Follow the link above to get info on all of these transport options.
The Sheraton is the only hotel located immediately at the terminal. You can see its available rooms and prices by following the link above. Booking online is also possible. On the same list there are also other Brussels airport hotels that are located just few minutes away.
Brussels Airport parking is free for 15 minutes at car parks P1, P2 and P3. You can use this express parking for a quick drop off or pick up at Brussels Zaventem airport. And if a delay happens, the fee for 1 hour is €7 at P1 and €4 at P2 & P3. For long term parking at Brussels airport there is a complicated pricing scheme. The best way to reserve is the Zaventem Airport parking reservation website.
Brussels Airport facilities include everything you would expect from a fully equipped airport. Starting with simple things like restaurants, bars, magazine stands and luggage lockers. But also specialized services like work station and meeting rooms, baggage wrapping, post office, pharmacy, petrol station and places of worship. Even translation ane IT services. WiFi internet is also available in all waiting areas but subscription or a credit card to purchase time is necessary.
Brussels Airport duty free shopping is located mainly at Concourse A and Concourse B. These shops offer a wide range of products from tobacco, alcohol, sunglasses, accessories to chocolates, perfumes and leather goods. Duty free prices are different within the European Union, which implemented Travel Value prices in 1999. When travelling within the EU, all goods, except for alcohol and tobacco, can be purchased as duty free goods. Travellers who are leaving the EU can purchase all goods including alcohol and tobacco at duty free prices.
Brussels Charleroi Airport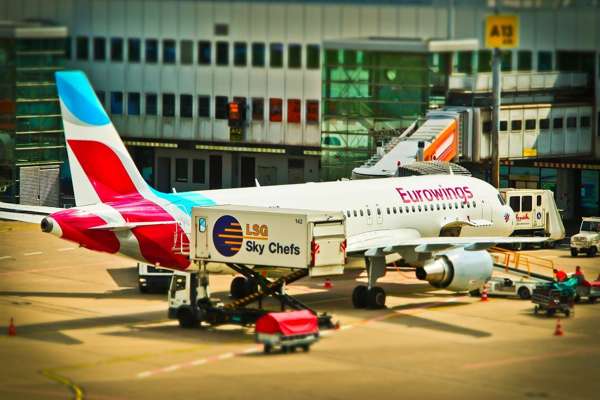 Airport code: CRL
Also known as: Brussels South Charleroi Airport
This airport is 55km (34 miles) southward from Brussels city centre and it takes about 50 minutes to get there by a shuttle bus or car if there is little fraffic. It is still close enough airport to Brussels city and many budget airlines use it. For example Ryanair and WizzAir. It has opened up Brussels to many cheap flights to cities in the Mediterranean and Eastern Europe.
Transport methods include bus, train, taxi, door-to-door shuttles, and personal car. You can read more info on how exactly get there by following the link above.
There are four hotels of different categories in the airport area to be booked online by the reservation system Booking.com. Use the link above to go to a list of preselected Brussels Charleroi airport hotels. Prices and availability is there.
Brussels Charleroi parking is free for less than 15 minutes at carpark P2 which is 10 minutes walking distance from terminal. For longer parking there are more carparks with different prices and distances to the terminal. This info is best to look up at their official website.
Charleroi duty free shopping is available and is offered by one Sky Shop that caters to the needs of duty free shoppers. Take note that duty free prices are different when travelling within the EU all goods except for alcohol and tobacco, can be purchased as duty free goods. Travellers who are leaving the EU can purchase all goods including alcohol and tobacco at duty free prices.