Brussels airport to city transfer
This page is dedicated to information about the Zaventem airport. For the other Brussels airport you can read our Charleroi airport transport webpage.
Compared to most airports around the world, Brussels Zaventem airport is fairy close to the city center. The distance is 12 kilometres (7 miles) and the fastest travel time is an 18 minute drive. However, since Brussels is a busy European city, you really should have a time reserve and make proper travel research in advance.
Brussels airport train
There is a train service from Brussels Zaventem Airport to Brussels Central Station every 10 minutes between 5am and midnight, 7 days a week. The ride takes 18 minutes and costs €30.
Normal metro tickets are not valid for travel on the train transport line from Brussels airport to Brussels city. Therefore you have to buy special tickets. There are more ways to get them, but the easiest one is to book online.
No need to print the tickets. Scanning from a smartphone will work. You will need to scan the code from the ticket on a gate when entering train platforms and then show it to a person in the train (they will come to you when controlling passengers).
The train stops at Brussels north station, Brussels central station and Brussels south station. You can get off or on the train at any of these stations.
Ordering process:
To reserve your place use the reservation module. After entering your information you will receive an email with tickets. And when you enter the train, show your ticket from a smartphone or printed paper.
Our tickets reservation service is managed by the company "Tiqets". They designed a well working system and we have great trust in our cooperation. If you have any questions, the customer service is available seven days a week.
Brussels airport taxi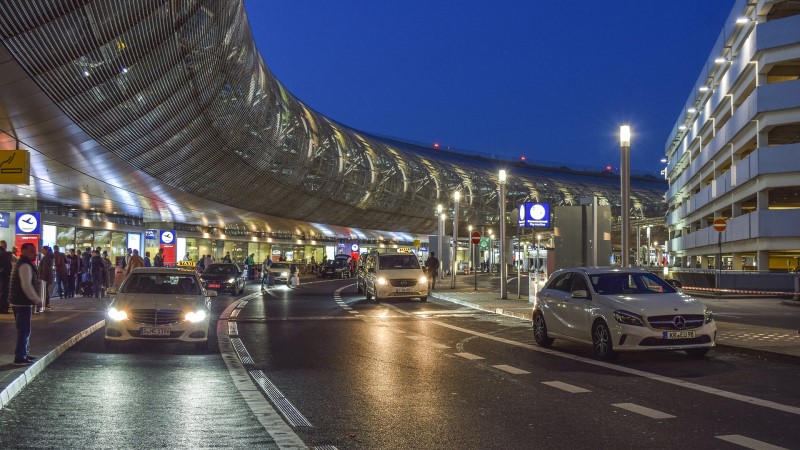 The greatest benefit of a taxi is that it takes you directly to your destination. You do not have to travel by public transport from the train station. Which can be unpleasant after a flight. The style is a nice benefit too of course.
The taxi from airport to Brussels costs €100 for one luxury vehicle with professional chaffeur.
You can order a reliable taxi service via the Brussels airport taxi reservation website.
There is not a distinctive taxi look and there are more taxi services operating. Some even unlicensed. So it is always unpredictable to go for a blind journey. The availability, price and person who drives you can be of all sorts.
We always recommend the taxi service you can order online and where a tested driver picks you up at arrival location. Driver will hold a sign with your name. Also an operator will coordinate your pickup and drop-off. It is available 24 hours every day. Use the link above to reliably order this Brussels airport taxi.
Brussels airport bus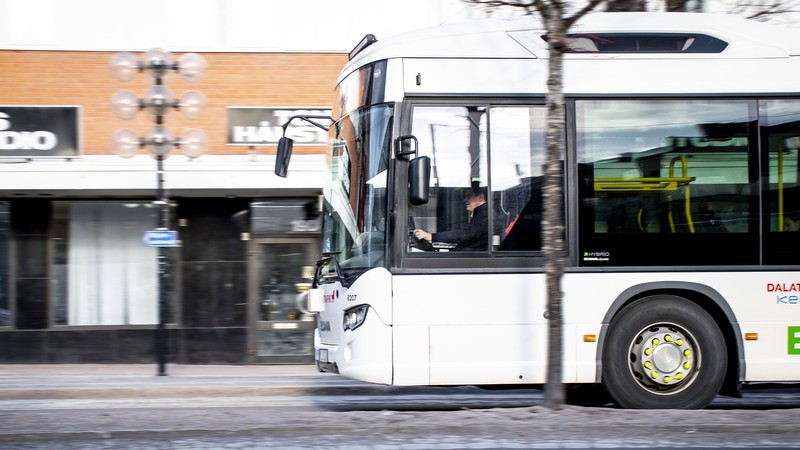 Every airport bus departs and arrives at the bus station at Level 0.
The Airport Line is a public transport Brussels airport bus that takes you to the European district, Luxemburg station and to the city centre. There are two buses: Line 12 and Line 21.
Line 12 (operates Mon-Fri until 8pm) and only travels to main stations - the only metro stop is Schuman (EU Headquarters) and the last stop is Luxemburg station.
Line 21 (operates after 8pm on weekdays and on weekends) has many more stops and ends at Hertog/Ducale, the metro stops are Schuman and Trone. The last stop is close to the city just outside the Royal Palace - 10 minutes walk from Brussels Centrale.
De Lijn bus company operates regular Brussels airport to Brussels city center transfer service. And also to the regional areas of Brussels such as Leuven and Kortenberg. The bus 471 goes to and from Brussel-Nord station and takes 45 minutes. Number 659 takes you to and from metro station Roodebeek.
IMPORTANT: Be aware that bus might be late if they get stuck in traffic. Plus there is less space for luggage. We recommend using a train.
Brussels airport by car
To rent a car at Brussels Zaventem Airport use our Brussels car-rental webpage.
Brussels airport is within driving distance of all major cities in Belgium – the longest trip is from Bruges (1 hour 9 minutes) and the shortest is Brussels (18 minutes). There is an outer ring road surrounding the top half of Brussels called R0 on maps. The Brussels airport is located at the northeast side of the ring road. Once you get to R0 you will see signs that point towards Brussels airport or Brussels. Other driving distances to and from Brussels airport are: Antwerp (43 km, 34 min), Ghent (68 km, 48 min) and Liege (91 km, 59 min).
Brussels airport parking
To read more about Brussels airport parking simply go back to the Brussels airports webpage.
Brussels Zaventem airport on map
The airport is located on the north-east side of the city.