Brussels Apartments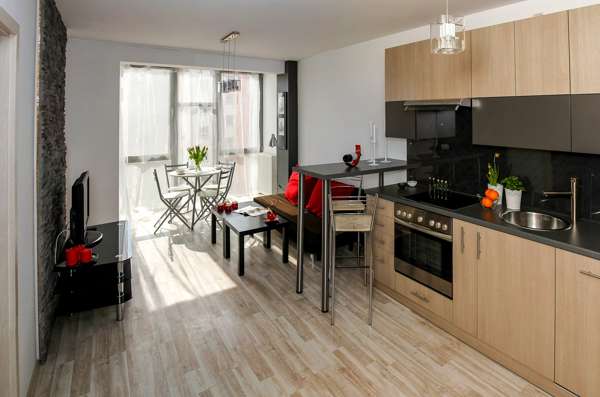 Brussels apartment style accommodation is becoming an affordable alternative to hotel rooms. These serviced apartments are also known as "aparthotels" in Brussels. They usually include living rooms and kitchens which is great for families and groups. They are also excellent for business people and travellers who are staying for longer time and want to feel at home.
Most Brussels apartments for rent are listed on a large booking engine. And it is the best way to compare. A trusted service with lots of information, good photos and updated prices. This is a large service so they often have good deals and list all apartment types from budget to luxury. You can access their listings through the link below.
List of Brussels apartments for rent, enter your travel date to see prices.
Staying in a Brussels apartment (or Brussels aparthotel) is definitely comfortable. You get more privacy, more space and more facilities then in a hotel room. Inviting guests, cooking a meal or taking a pet with you are just few of the things that go easier in a holiday apartment then in a hotel. Whether you are a group of friends, a large family or a lone businesman, the Brussels apartment accommodation option is definitely worth considering.