Brussels parking options, prices and reservation
An empty parking spot is hard to find and parking security is a thing to consider. But there is a website to reserve a parking place in Belgium.
Brussels street parking prices
Paid parking on Brussels streets is in effect from 9:00 to 21:00 from Monday to Saturday.
City center, European district, Atomium area, Avenue Louise area:
Maximum parking time is 4h30m.
Price for first hour is €2.
Price for following hours is €3.
Other areas of Brussels:
Unlimited parking time
Price for first hour is €1.
Price for following hours is €2.
How to pay for street parking in Brussels
If you find a parking space without reservation, then the best way for tourists to pay for street parking is to use a street parking meter machine.
If you wish to reserve a parking place (recommended), then use the website link below.
Reservation of parking space in Brussels and Belgium
You can use the BePark service by visiting the
BePark online reservation website.
How to use BePark
Insert street name or find a parking space on a map
(on smartphone click "VIEW MAP" on the bottom of screen).
Choose "Reservation" for short-term daily reservation or
choose "Subscription" for long-term monthly subscribtion.
Some places are only for monthly subscription but some are also for daily reservation.
You might need to look at more places in your area.
Open details of chosen parking place.
Insert date and click "Book now".
Click "register" and create an account.
Pay with a bank card.
If there is a closed gate, you will open it electronically by calling a phone number indicated on a BePark board located on the gate.
You will also receive all necessary information into your e-mail after reservation.
The best option when visiting any large city by car is to think about parking ahead. For both safety and convenience.
Hotels with included parking
If you are staying in a hotel it makes sense to book one that also offers parking. The best way to find such hotels is the well known hotel reservation engine "booking.com". You can access a list of hotels and apartments in Brussels that include parking for your car through the link below. This list can be ordered by price or rating and there are many other options. Go check it out.
List of Brussels hotels with included parking
Brussels P+R and parking security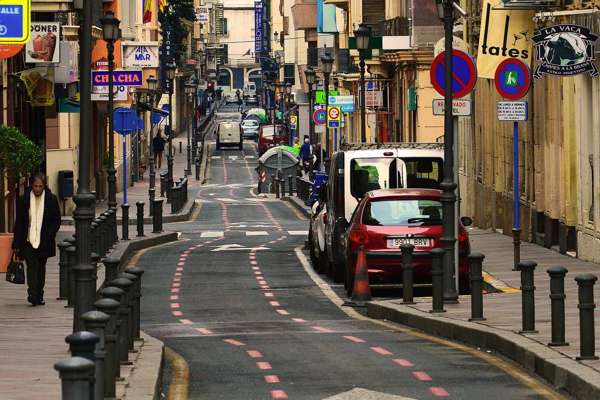 Another option is to leave your car outside of the city for free and continue your visit to city centre via public transport. It is however uncomfortably common that the window is broken and car searched for anything of value. If your car has foreign number plates it attracts interest. Because you are probably bringing more supplies and things and probably leaving some of them in the car.
The same applies for Brussels P+R. These are pretty much just large parking lots and are not guarded. They don't even have a fence and are in the open.