Brussels parking
In Brussels, just like in any other larger city, an empty parking spot is hard to find in the city centre. And parking security is a thing to mind. Read further to know the situation.
Brussels street parking prices
There is no free street parking in Brussels city centre during the day. This changes during the night (18:00-08:00), when the parking is free, however empty parking spots are just as hard to find.
Monday to Saturday from 09:00-18:00: €1.50/hour
Sunday: parking in Brussels is free
In busy shopping areas the maximum stay is limited to 2 hours.
Brussels parking security and P+R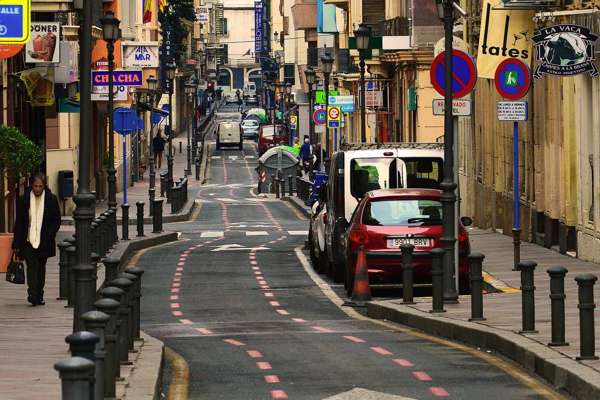 Although it might be tempting to leave your car on the outskirts of the city for free and continue your trip to city centre via public transport, consider it thoroughly. It is uncomfortably common that the window is smashed and car searched for anything of value. Your car will be of interest because of the foreign number plates. Because you are probably bringing more stuff and possibly leaving some of them in the car.
The same applies for Brussels P+R. These are pretty much just large parking lots and are not guarded. They don't even have a fence and are in the open next to parks, shops and pubs.
Safe Brussels parking
The best option when visiting any large city by car is to think about parking ahead. For both safety and convenience. There are more companies that administer online parking spot reservation in Brussels. And are of great help in this matter.
BePark
This service is well organised in Belgium and most parking garages in Brussels are operated this way. You can reserve a parking spot on daily basis or subscribe for months. A short registration is needed but then you can get into the garages in one click using a smartphone app. If you don't have a smartphone, you can call a designated number. It is a well made system. Use the link below.
BePark Brussels parking reservation system
MobyPark
This company operates mainly parking garages around the airport, but administer also one parking garage in the Brussels city center. To see a list of Brussels parking lots and make a reservation visit their website by clicking on the link below. Don't forget to fill out your date and time for a precise price.
Mobypark Brussels
Hotels with included parking
If you are staying in a hotel it makes sense to book one that also offers parking. The best way to find such hotels is the well known hotel reservation engine "booking.com". You can access a list of hotels and apartments in Brussels that include parking for your car through the link below. This list can be ordered by price or rating and there are many other options. Go check it out.
List of Brussels hotels with included parking