Brussels Hostels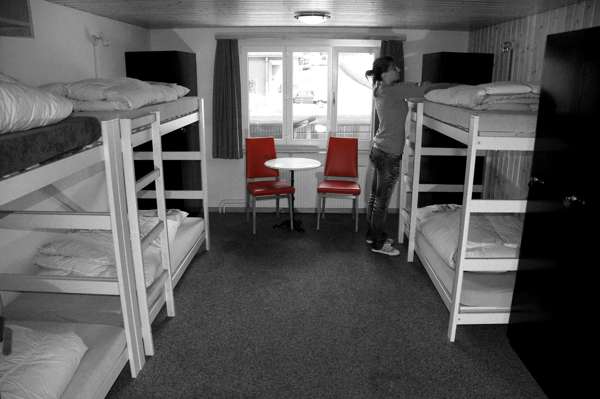 You can find a bed in a Brussels hostel for around €17 - €25 per night. There are hostels located 15 minutes walk from the main square, but many are further away. Therefore make sure to look at the map too. Best way to compare Brussels hostels is to use the form below. It leads to a list of Brussels hostels ordered by price on given dates and you can also see them all on the map. Quick and reliable.
Staying in a hostel has its pros and cons. The atmosphere is quite friendly and it is a very good place to meet some fellow travellers. Many people who travel on their own like to sit in the common room in the evening and chat. Or even plan to do sightseeing together.
The price for a bed in a Brussels hostel is much lower then for a regular hotel room. The downside is the lack of privacy and quiet. Number of people share the same room and the bathrooms are shared too. So for some people it might be uncomfortable. Especially when you are coming with a partner and want a room just for yourself. In this case you might want to look for a budget hotel room.