Brussels Train Stations
The 3 main train stations in Brussels are on the same line from north to south. Most high speed international trains leave from the south station and all intercity trains will pass through Brussels Centrale and Brussels Midi.
Important tip
Brussels is a bilingual city and most places have Dutch and French names. Make sure you know both names of the stations so you can spot them when booking your tickets or searching timetables. We list all the Brussels station names below.
Transport from/to Brussels airports
For information on how to get from/to both Brussels airports read our
Brussels airport transfer webpage.
Luggage storage at Brussels train stations
The city of Brussels is a beauty to walk through. But we must say that it is also often full of traffic and the weather is unstable. So we recommend to leave your bags at luggage storage and enjoy the city freely.
Brussels Nord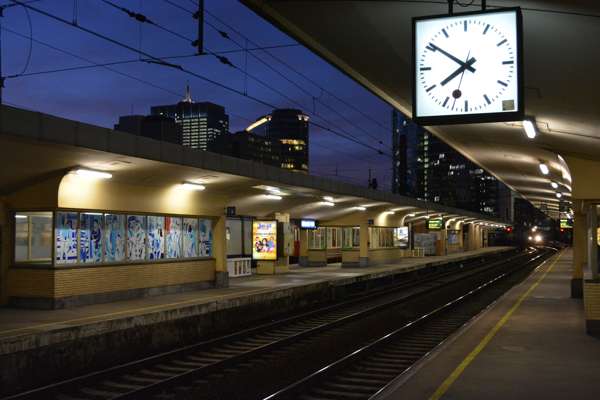 North city station. Also known as Gare du Nord (FR) or Noordstation (NL). Many trains will go through here but the main departure points are Brussels Centrale and Brussels Midi. There is no metro connection at Brussels Nord to other parts of the city but there are trams (Line 3 and Line 4), which connect to metro lines and also take you to the centre of the city.
Brussels Centrale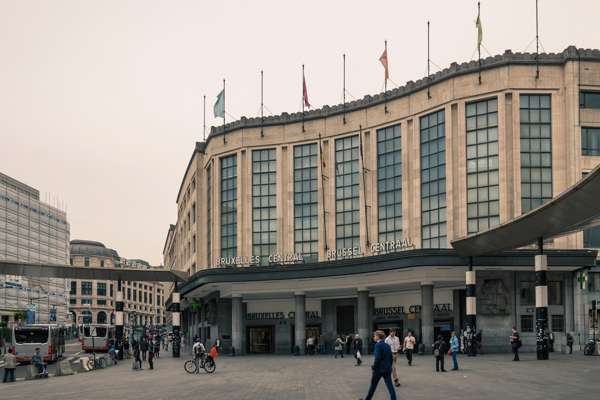 City centre station. Also known as Gare Centrale (FR) or Brussel Centraal (NL). The centre of activity for intercity travellers. Being at the centre of the city, it is close to many hostels, tourist attractions and the Grand Place. You will be able to depart from here to go to all the other cities in Belgium using intercity trains.
Brussels Midi
South city station. Also known as Gare du Midi (FR) or Zuidstation (NL). The busiest of all the stations in Brussels. It is the busiest because apart from intercity trains, metro and trams there are also international high-speed train platforms for Eurostar and Thalys which have their ticket offices there as well. The complex itself is modern and contains a food court, cafes and chocolatiers.
It's name "Midi" might be confusing because it might suggest that it is the middle or central station. Which it is not. 'Midi' was used to indicate 'south' in old French language. It comes from 'mi' middle and 'di' day. Since the sun is to the south at the middle of the day (as in all of Northern hemisphere). The south teritories of France are also known as "Le Midi".
Brussels Railways
The Brussels railways which run from the north to the south of the city have train routes all over Europe, especially the Netherlands, Germany, UK and France. From the Brussels-Midi station you can depart to many destinations in Europe by rail. Brussels is the hub city for many trains that criss-cross Belgium so if you are taking a train from Ghent to Liege, you will stop at Brussels or you may take a train to Brussels and a connection to Liege from there. Alternatively you may want to include Brussels in your travel itinerary if you are travelling from Germany to the Netherlands via Belgium.