Brussels Guided Tours
For travelers who prefer to see the sights rather than bury their nose in a travel guide, there are guided sightseeing and thematic tours available in Brussels. These tours have multi-lingual guides who speak English, French and German.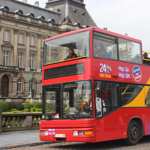 Most major cities have an open-top double-decker bus that goes around the city and stops at famous attractions. You can get off-board, check out the attraction and continue the route by getting on another bus whenever you feel like it. You can also use it as a transportation service for up to 48 hours.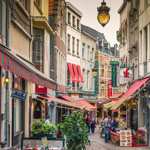 Includes sightseeing, food, beer, chocolates and waffles. A 3.5 hour Brussels walking tour which combines all the must-do attractions. A taste of mussels, frites, waffles and waterzooi. Also Belgian beers and chocolates. All that while visiting the Brussels city sights.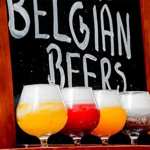 Within an atmosphere of authentic out-of-sight Brussels taverns, you will taste beers and pair them with foods. A 4 hour tour of beer and food guided by a beer expert with 20 years of experience.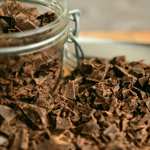 By the end of this tour you will understand how to choose quality chocolate and why Belgium is so famous for it. And as you are walking between chocolate shops, sightseeing and monument history commentary will brighten your way. There is also a short chocolate workshop at the end of the tour.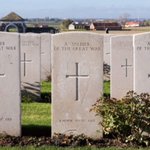 See the beautiful Belgian countryside and the thought-inducing experience of First World War battle sites. Supported by knowledgeable guide and with lunch included.
One-day trips to neighbouring cities
Just a short drive from Brussels you can find some well known beauties. For example Bruges (70min drive), Ghent (50min drive) and Antwerp (50min drive). And you will definitely find something great on the road too. Read our pages to learn about one-day tours to these cities as well as about their other tourist services.
Comming Soon:
European Parliament & Brussels grand city bus tour
This Brussels tour covers the old town sights, Atomium, European quarter and the headquarters of the European Parliament.
Mysteries and legends - Brussels walking tour
This voyage of discovery will lead you to learn about Brussels' secret societies, Freemasons, alchemists, astrological and esoteric mysteries. You will visit temples, underground and out of sight outdoor places. Available only April to October.