Brussels Museum of Cocoa and Chocolate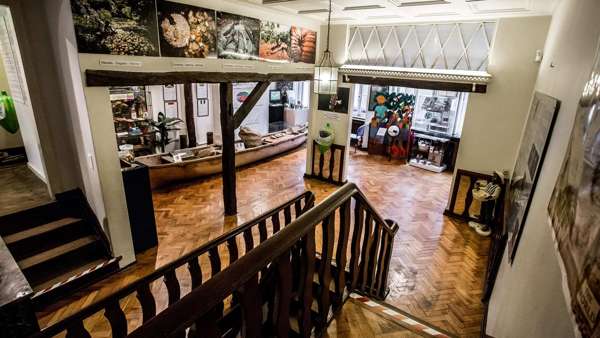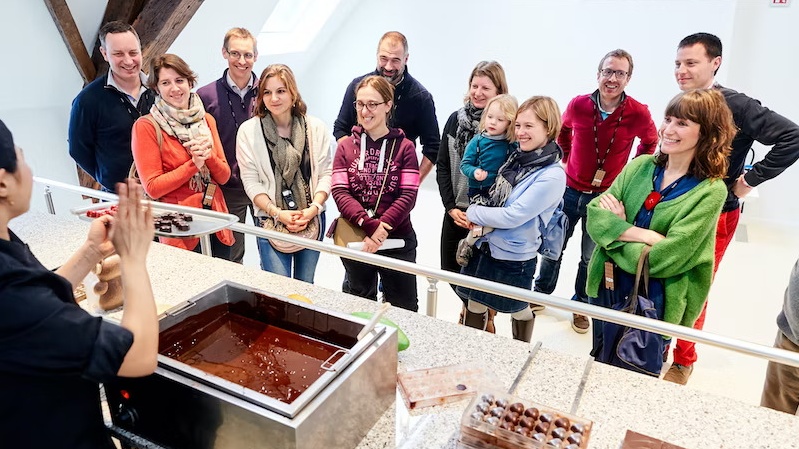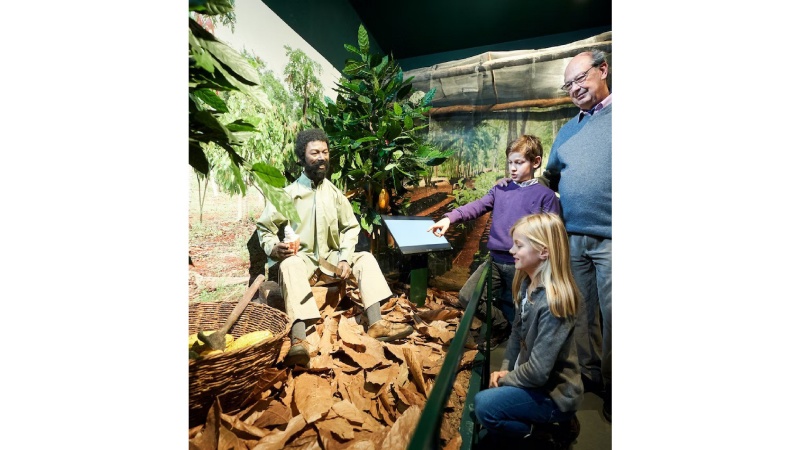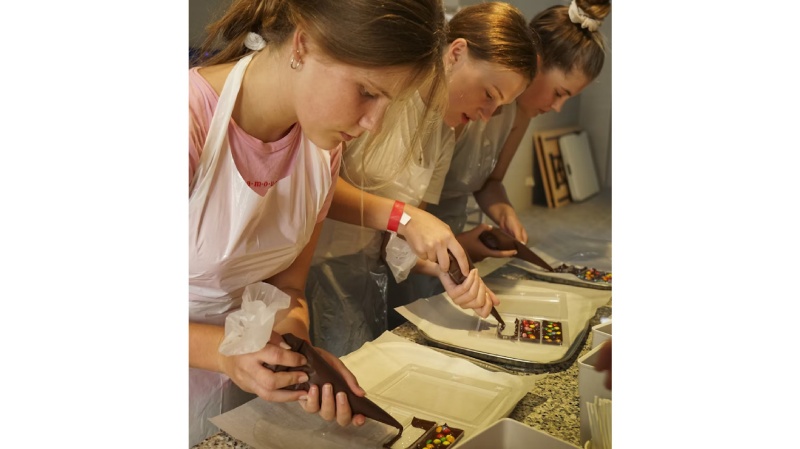 Two options:
museum + presentation + tasting
museum + presentation + tasting + workshop
Museum
Also known as The Choco Story or Het Museum van Cacao en Chocolade or Le Musée du Cacao et du Chocolat.
Two floors of museum exhibition. First floor has information about where cocoa is grown and how are beans transformed from fruit seeds into chocolate. Second floor is a display of how was cacao eaten historically when it was brought to Europe, display of curious Belgian chocolates and some myth busters. All that is complimented by historical paintings, photos and posters.
An audioguide with interesting and knowledgeable facts is included. Languages available: Dutch, English, French, German, Italian, Russian, Spanish, Chinese.
Presentation and tasting
The chocolatier will show you the process of making various chocolates, pralines and decorative sweets. It lasts about 15 minutes and you are offered tasting through the process. It is available in English or French.
Workshop
Great for children, couples in love and all chocolate loving people. Guided by a chocolatier you will make chocolate tablets, lolipops, trail mix and other creative sweets.
Duration is 1 hour. Available for children above 8 years and adults.
Buy tickets for the chocolate museum
To reserve your place use one of the two booking modules below. Depending on your choice of attending also workshop or not. If you book the option with workshop, the museum visit with demonstration and tasting is included.
After entering your information into the booking engine, you will receive an email with tickets. You can then print them or just show them from a smartphone or tablet.
Our tickets reservation service is managed by the company "Tiqets". They designed a well working system and we have great trust in our cooperation. The best thing is that with this service you will go immediately inside avoiding the waiting line because the reservation is already taken care of.
If you have any questions, the customer service is available seven days a week.
Brussels chocolate museum tickets prices
museum + presentation + tasting
Adults 27-64: €13
Seniors 65+: €11
Students 12-26: €11
Children 3-11: €7
Children 0-3: free
museum + presentation + tasting + workshop
Age 12-99: €35
Children 8-11: €30
Children 0-7: not available
Brussels chocolate museum location
The museum is located on one of the small alleys off the edge of the Grand Place in the southwest direction.
Address:
Museum of Cocoa and Chocolate
Rue de la Tete d'Or, 9-11
1000 Brussels
Brussels Museum of Cocoa and Chocolate on map