Brussels Museum of Cocoa and Chocolate
First thing to consider when visiting Brussels museums is the Brussels Card. It will most likely save you time and money.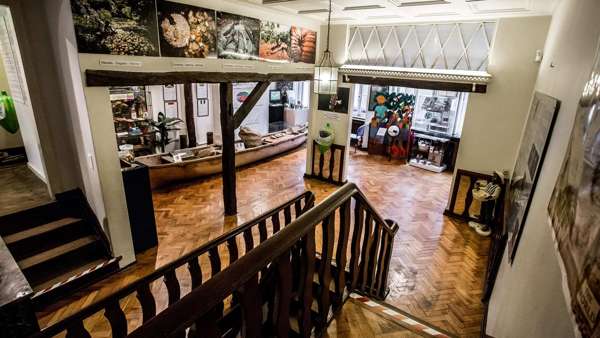 Also known as the Het Museum van Cacao en Chocolade or Le Musée du Cacao et du Chocolat.
This three storey house serves as a shop, demonstration kitchen and two floors of museum exhibition. Upon entering you can watch the demo and then explore the exhibits.
Brussels chocolate museum opening hours
This Brussels museum is open every day. Monday to Sunday from 10am to 5pm.
Brussels chocolate museum tickets
Price includes entry and chocolate tasting.
To reserve your place you can buy online tickets that you either print or just show from a smartphone, tablet or computer. The best thing is that with this service you will go immediately inside avoiding the waiting line. You can buy these at
Chocolate museum online tickets website.
Adults 18-64: €6
Seniors 65+: €5
Teens 13-18: €5
Children 6-12: €3.50
Children <6: free
Chocolate making demonstration
The chocolate demonstration is quite satisfactory as you watch the chocolate go from liquid to hard shell and then taste the result. The chocolatier will show you the process of making seashell chocolates, pralines other fancy treats. It lasts for about 15 minutes and you are offered chocolate to taste throughout the routine - available in English or French.
Chocolate museum exhibits
After finishing the demonstration, there are two floors of cocoa and chocolate facts and exhibits to explore. For example the first floor has information about where cocoa is produced and how the beans are turned from fruit seeds into chocolate. And the second floor is a display of Belgian chocolates, how it was eaten in the 1500s when it was first brought to Europe and also some posters with myth-busters on eating chocolate.
Brussels chocolate museum location
The museum is located on one of the small alleys off the edge of the Grand Place in the southwest direction.
Address:
Museum of Cocoa and Chocolate
Rue de la Tete d'Or, 9-11
1000 Brussels
Brussels Museum of Cocoa and Chocolate on map