Brussels Accommodation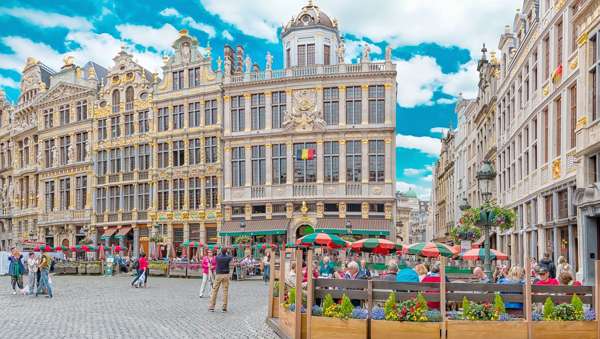 Since Brussels is a compact city, most of Brussels accommodation is within a good distance from the centre and tourist attractions. Public transport and taxis also make the city easily accessible from anywhere. So for someone who wants to enjoy a beautiful city without much hassle, this is a great option.
Best way to compare Brussels accommodation options is a large booking engine. As the largest provider of this service they often have good deals and list all accomodation types from budget to luxury. It is a live updated database of available hotel rooms, with info and photos, and the possibility of instant reservation. You can access their listings through the form below.
With population of just over 1 million, Brussels boasts 32,000 beds in the entire star range of various Brussels accommodation types. Often looked for hotels categories are luxury hotels, central station hotels and airport hotels.
You can search for Brussels hostels using the form above and sorting the list by price. Just keep in mind that this Brussels accommodation option, just like anywhere else, uses shared dormitory rooms with low price but also little privacy. More people share the same room and the bathrooms are shared too. So for some people it might be uncomfortable.
You can find a bed in a Brussels hostel for around €17 - €25 per night. There are hostels located 15 minutes walk from the main square, but many are further away. Therefore make sure to look at the map too.
Hostel atmosphere is quite friendly and it is a very good place to meet fellow travellers. Many people who travel on their own like to sit in the common room during the evening and chat. Or even plan their sightseeing together.
Apartment style accommodation is becoming an affordable alternative to hotel rooms and a large selection of quality Brussels apartments are now available. These serviced apartments are also known as "aparthotels" in Brussels and usually include living rooms and kitchens which is great for families and groups.
This Brussels accommodation option can be used for short or long term stays and is frequently used by travellers who come for work and the European Union. They normally include cooking facilities, own wireless internet and everything you would find in a fully equipped household. It is perfect for travellers who want to feel the comfort and privacy of your own home.