Brussels Taxi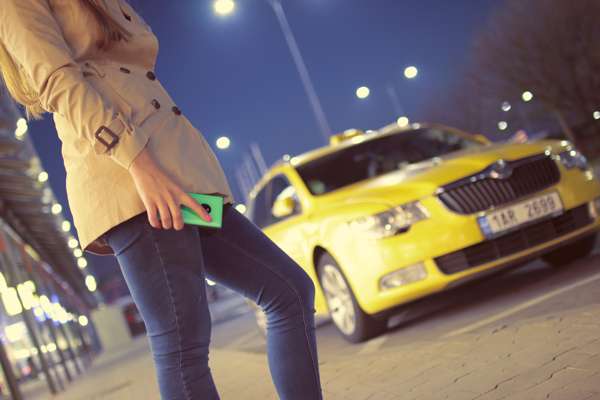 Taking a taxi in Brussels is quite straight forward if you are in the city centre. There are many taxi stands on the side of the main streets so you can identify them easily; you can find taxi stand information using Brussels Maps. You can wave a taxi if it is more than 100 metres from a taxi stand or you can call for one in advance. Taxis come in all shapes and sizes without any markings on the car doors so look out for the white, yellow and blue triangular stand at the top to spot one on the street.
All taxis are metered and you do not need to tip, although rounding up to the nearest euro is sometimes acceptable. The standard fares will change over time; right now it is €2.40 flag-fall and €1.35 per km within the 19 communes and €2.70 per km outside. A €2 surcharge applies between 10pm and 6am. There are now discounts for return trips to the airport with Autolux.
www.autolux.be
If you are not close to a main road or taxi stand it will be easier to call for a taxi to arrive at your pick-up point. Call or even use the internet to reserve a taxi. For wheelchair users the company Taxi Hendriks has vehicles suitable for them. Below are the main taxi companies and their numbers.
Autolux
+32 (0)2 411 41 42
+32 (0)2 512 31 23
www.autolux.be
Unitax-Brabant
+32 (0)2 715 40 40
www.unitax.be