Luggage storage in Brussels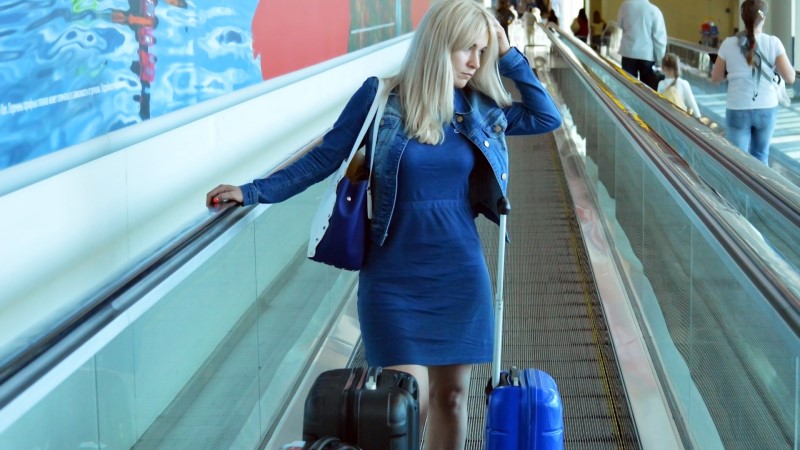 The city of Brussels is a beauty to walk through. But we must say that it is also often full of traffic and the weather is unstable. So we recommend to leave your bags at storage and enjoy the city freely.
Automated vs live storage of bags in Brussels
The baggage lockers in Brussels stations are completely automated. You operate them through a computer terminal to select locker size, time duration and administer payment. This should be okay for most people but sometimes it can be confusing for someone. Especially if there are other people waiting. Advance reservation is not possible.
But there is other service called Nannybag with which you can make advance reservation via a website and have your bags stored by a person. Read below.
Reserve online and store by live person
As with many other things, there are websites for luggage storage too. They will show you the locations of businesses that can store your bags. It is now the most popular way of doing it.
The most popular luggage storage service in Brussels is called Nannybag
- 36 locations - €6/day - bag of any size.
Existing businesses like hotels or shops store luggage in their unused space (room without public access). Quality and safety is periodically checked by service inspector. Booking and payment is done only on website. It is a well tested way of doing it now.
Bags are secured by a seal, insured by AXA company and locked in private room.
Cancellation is free until your bags deposit time.
Custommer service is online 24/7
Price 6 euro for a day for bag of any size
Service is present also in many other cities so registration is worth it
How to make a reservation with Nannybag service
Go to the Nannybag reservation website by clicking the link above
Click the "Search" button
Select the dates for drop-off and pick-up of your bags
Select number of bags in the field next to dates
Pick a location on the map
Click the "Book now" button
Register with your email address and bank card
You will receive an email with confirmation
Bring your bags to the location
Take your bags when ready
Independent luggage storage shops
In other cities (for example Amsterdam) there are still some small independent storage shops. But there are no such shops in Brussels. They have all been converted to online booking via luggage storage website. And now if there is a storage point in Brussels they are accessible only through such websites.
Automated luggage lockers in Brussels train and bus stations
There are three main stations in Brussels: Noord, Centraal, Zuid.
Only the Zuid Station has 24/7 luggage lockers. Centraal station has lockers but they are not accessible 24/7. And Noord station does not have luggage lockers because of reconstruction.
How to use storage lockers at Brussels station
You have to use the computer terminal and pay before inserting your bag into the locker.
You can not open your locker in the middle of storage time. If you open your locker, the time is lost and you have to pay again to close it.
If you come late, you can pay the late difference and take your bags.
If you are late more than 48 hours, your locker will be emptied and you will have to pay penalty to get your bags.
Price of bag lockers at Brussels station:
S - 14cm x 23cm x 60cm - €4/day - €20/week
M - 19cm x 30cm x 60cm - €6/day - €30/week
L - 44cm x 34cm x 60cm - €8/day - €40/week
XL - 58cm x 50cm x 80cm - €10/day - €50/week
XXL - 89cm x 50cm x 80cm - €12/day - €60/week