Brussels Cinema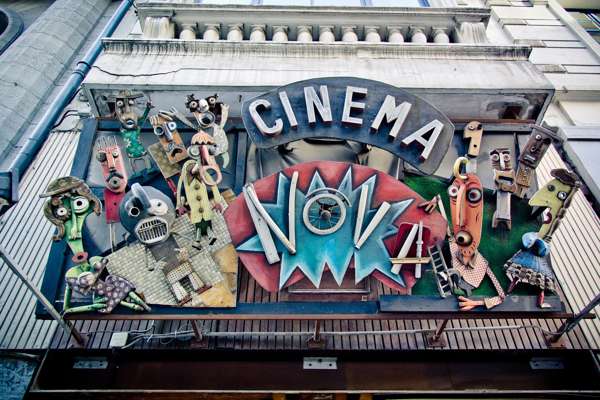 Fancy something a little more relaxing in the evening? Or want to catch the latest art film that's only playing in one timeslot and one theatre in the whole city? Then Brussels will be able to satisfy both of these cravings. There are over 30 movie theatres in Brussels region; just a few of these will be able to satisfy your needs. The prices of films are affordable – around €10 per adult ticket. Double check if you are purchasing reserved or non-reserved seats so you know how early to go in.
Original versions with subtitles are labelled with "OV" (original version) and dubbed movies are labelled with a "V" followed by the language. For example a French dubbed movie will be labelled with "VF" or "French version". A great website for viewing all the movie listings at all the cinemas in Belgium is www.cinenews.be
UGC Cinema
These cinemas are where you will find all the blockbuster movies, popular French and English language films that are released regularly throughout Europe. There are two main multiplexes in Brussels city centre, one at the busy De Broukere and the other is at the trendy Toison d'Or. Note that the one at Toison d'Or is in two buildings situated two doors down from each other; the attendants will point you the way. Latest shows are around 10pm in the evenings open 7 days a week. www.ugc.be
Kinepolis
This is a large movie complex located next to the Atomium at Heyzel. There are multiple cinemas showing similar movies as the UGC theatres in the city. If you are in the area visiting BruPark or MiniEurope then you might want to drop by and catch the latest child's animated feature. www.kinepolis.be
Arts Films
Arenberg cinema
For art films you can try the Arenberg cinema located inside the Gallery St Hubert (Galerie de la Reine). This is where you will be able to catch those films that are not at the blockbusters! The tickets are relatively cheap (€8 for adults) but there are limited numbers of shows so be sure to check the films playing in advance.
www.arenberg.be
Other Films
Cinematek
This is a film museum with an enormous archive of films from all over the world. Located at rue Baron Horta 9. At a very good rate of about €3 during the weekdays before 5pm there are classic movies on show. On some days, they even play silent films with a live piano! Check out the listings at their website.
www.cinematek.be
Film Festivals
All year round, Brussels has film festivals for all genre of film, animated, women's films, Made in Belgium, America (around 4 July) and even a drive-in / walk-in movie festival at the Cinquantenaire Park for all those movie buffs who love open-air films on warm summer nights. Drop by the Tourism Office to find out about the latest.