Brussels Lace and Velvet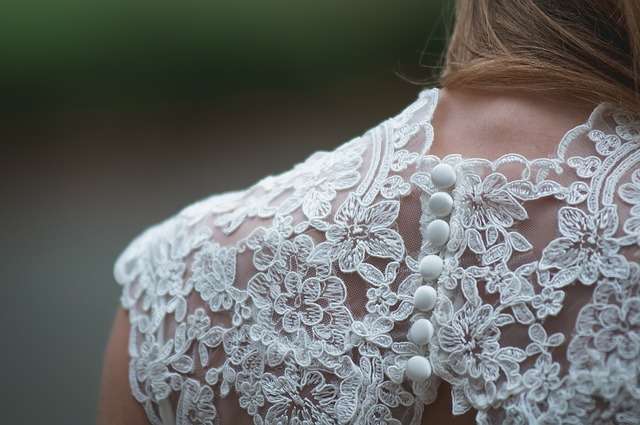 Since the 14th century when Brussels was famous for its large luxury tapestries, it has also been world famous for other materials such as lace. Brussels velvet was a later invention and it is a name given to low grade velvet used in modern curtains and upholstery.
Brussels lace history and production technique
Brussels maintained the highest quality craftsmanship of lace by only allowing direct sunlight to touch the material at certain times during production. This ensured the thread remained moist and gave lace its soft texture. Lace from Brussels was very much sought after in the 15th century and was more expensive than Mechlin Lace or any lace produced in France or England. The cost of this lace was so high it was mostly enjoyed by wealthy aristocrats and royalty. When England and France banned foreign lace in the 17th century, it was smuggled into England and France and hence nicknamed "Point d'Angleterre" or English Point. Today lace has lost much of its popularity but can still be found decorating dresses, christening gowns, handkerchiefs or wedding dresses.
Textile industry is an important part of history of Belgium. The purpose of this Brussels museum is preserving historic clothes and fabrics, and also educating people about the history of costume design. Temporary exhibitions are held at the museum each year and nearly all of them incorporate lace into its themes.
Brussels velvet
Velvet originated in 12th century China but spread widely to Turkey, Persia and India where the weaving technique was used for rugs, carpets and upholstery. Originally made from silk, velvet can now be woven from cotton and synthetic materials such as polyester, viscose or lycra. "Brussels velvet" is the name of a type of velvet sold for curtain and upholstery material. It is usually made from cotton and unfortunately not as luxurious as the carpets made for sultans.