Brussels Charleroi Airport
Brussels South Charleroi Airport was revived in the 1990s after Ryanair began offering cheap flights to Brussels from all over Europe. Since then other airlines have joined them such as WizzAir and Jet4you. Now Brussels Charleroi Airport is quickly growing as a regional based airport that services Brussels area.
Brussels Charleroi Airport is about 55 kilometres (34 miles) from Brussels, but it is still convenient to reach Brussels city and therefore affordable for travellers. Convenient transport methods include train, airport bus, door-to-door shuttles and driving.
There are four hotels of different categories in the airport area to be booked online by the reservation system Booking.com. Use the link above to go to a list of preselected Brussels Charleroi airport hotels.
Brussels Charleroi Arrivals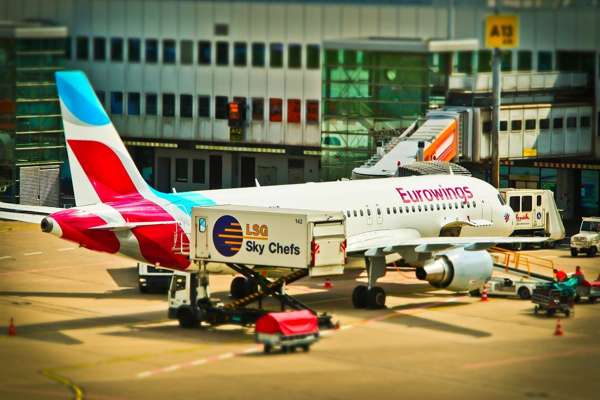 Brussels Charleroi is quite a small airport but it has been recently renovated and a new terminal opened up due to increasing numbers of passengers. Upon arrival simply pick up your suitcase from the luggage conveyor belts and then exit to the Arrival Hall. At the Arrival Hall there are a few cafes and restaurants and most importantly stands for purchasing bus tickets and train tickets into Brussels. Arrival details of all the flights are also available daily online at the website www.charleroi-airport.be.
Brussels Charleroi Departures
The departure hall is very close to the arrival halls and you can generally navigate within the airport quite easily to find the departures. There are 12 check-in counters and 2 gates and shops and facilities such as bureau de change, gift shop, duty free shop and business centre located around the main hall. At the moment there is no baggage wrap facility.
Brussels Charleroi Parking
Parking is quite affordable at Brussels Charleroi. The rates of Express Car Park start at €2 per half an hour and €3 per hour. There are separate fee rates for short stays at the parking airport and long stays at the low-cost parking area. All car parks are available without reservation with the exception of lock parking which has to be reserved from the Q-park website: www.qpark-charleroiairport.be
Brussels Charleroi Duty Free Shopping
There is one Sky Shop located at Brussels Charleroi that caters to the needs of duty free shoppers. Take note that duty free prices are different when you travel within the European Union, which implemented Travel Value prices in 1999. When travelling within the EU, all goods, except for alcohol and tobacco, can be purchased at the same price as duty free goods. Travellers who are leaving the EU can purchase all goods including alcohol and tobacco at duty free prices.
Brussels Charleroi Map
There is currently no online map of Brussels Charleroi Airport to orientate you. However, Google Maps provides a good reference to find your way there.