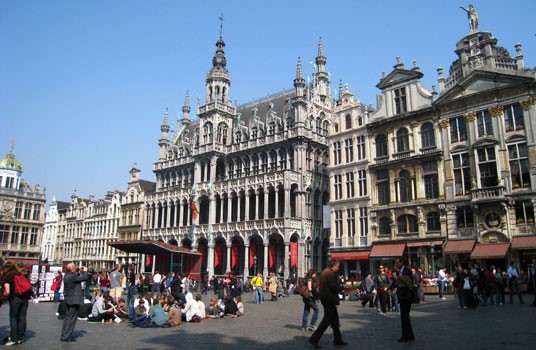 Welcome to Brussels Belgium
As the centre of European culture and institutions, Brussels has much more to offer than most people imagine. Apart from its famous chocolates and beers, there are almost 90 museums, beautiful parks, architecture, bars and much more. Look around our website to learn more.

Brussels airport is only 12 kilometres (7 miles) from Brussels city centre and you can get in between them by train, bus, taxi and personal car. We provide info on all of these transfer types.

We provide information about availability and prices of all kinds of Brussels accommodation types. Hotels, hostels, apartments, near-airport or luxury accommodation.

Sightseeing Brussels is best during the day so in the evening you can enjoy creative and atmospheric restaurants and bars. Brussels is safe and people are cultured so walking around is a pleasure. Still, best way to see Brussels attractions is the well-known Hop-on Hop-off Bus.

Definitely worth buying. You get free admission to over 30 museums and monuments, discounts at guided tours and even discounts at stores, restaurants and bars. All that for only €22.

These two are probably what Belgium is most known for. And what you should not miss. Read more about what and where.

Belgium as a whole might be known best for its chocolate and beer, but Brussels itself is most often mentioned in connection with the European Union and other international institutions. Learn the basics on our informative pages.