Shopping Streets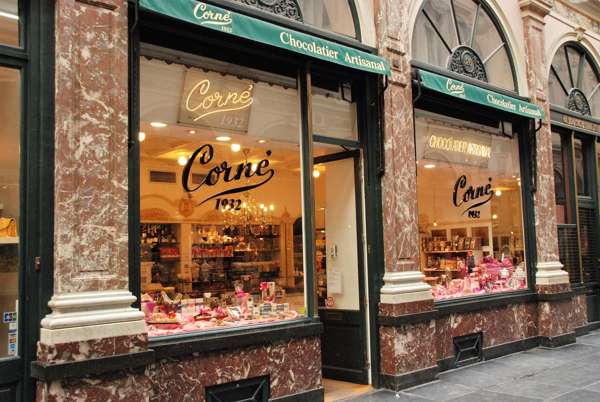 Unlike the covered auspices of the arcades, the shopping streets do not have an archway roof top but they do offer another world of shopping pleasure. The shopping streets in Brussels are quaint and lined with beautiful window displays. There is the high-powered Boulevard de Waterloo, where there are no price tags; then there is Rue Neuve for the everyday shopper looking for the latest from Mango or Zara. /p>
Boulevard de Waterloo
One of the most well-known shopping streets in Brussels. It is in the Avenue Louise area, just off Place Avenue the large roundabout. Here you will find Louise Vuitton next to Gucci, Feragarmo and Versace sitting in a row. An easy stroll on a weekday or Saturday afternoon, you will see the beautiful window displays with the latest high-end fashions.
Avenue Louise
Adjacent to the Boulevard de Waterloo is the designer apparel of Avenue Louise. This is where designers from Belgium and Brussels show off their seasonal designs. Mers du Nord, Zadig and Voltaire, Chine Collections and Walt are all present just to name a few. Alongside these are also bag brands Longchamp and Lancel. There are clothes for women, suits and shoes for men. This street is perfect for finding office wear or designer dresses.
Rue de Namur
Another brand name haven is at the short side of rue de Namur just has you get to the end of Boulevard de Waterloo. Here you will find brand name shoes for men and brand clothing for women. If you didn't know already Kenzo is more than a fragrance, at 44 rue de Namur you can browse their range of clothing, shoes, bags and accessories for men and women. On the noisier side, near Ixelle you will see similar shops to the ones at Rue Neuve.
Rue Antoine Dansaert

Perhaps even classier than Avenue Louise's Belgian designer stores are the ones at Rue Antoine Dansaert. This street runs Boulevard du Nieuport to the Bourse (stock exchange) building. Along Rue Antoine Dansaert you will find boutique shops selling the latest of Belgian designs. The street is lined with high buildings with beautiful facades. Although not as busy as Avenue Louise, the shops here are super stylish. At the centre of rue Antoine Dansaert, take a break outside Saint Katherine's church where an outdoor café area surrounded by trees is served by some good quality cafés.
Rue Neuve
One of the longest shopping streets in Brussels, the Rue Neuve is bustling with activity on Saturday afternoons when shoppers are free from their offices to shop to their hearts content. This street is where you will find the favourite brands of Europe – Espirit, Zara, Mango, Celio, Morgan and many more. You will also find the giant Media Markt here for all your electronic needs at bargain prices.